Who Owns Montessori Schools?
---
by Matt Bronsil, author of English as a Foreign Language in the Montessori Classroom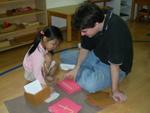 I often get asked who owns Montessori or if Montessori schools are all owned by the same company. The short answer is: nobody owns the name Montessori and anyone can open a Montessori school. There is even a blog I wrote about someone opening a Montessori dog school.
Montessori schools are not a franchised, so each Montessori school is individually owned and operated. The small school down the street may be simply owned by an individual, while another small school across town might be run as a non-profit. Montessori schools are also popular in the public school systems worldwide, particularly in America. That still leaves some confusion when parents start to look at Montessori. Who oversees all these Montessori schools to ensure quality? The answer, technically, is nobody.
Anyone can use the name "Montessori" for whatever school they want. I once had an interview canceled because when they saw I was a Montessori-trained teacher, they caceled the interview with me, claiming that they "really don't do Montessori," even though the title of their school had "Montessori School" in it.
What about the Montessori accrediting bodies?
In the United States, there are quite a few Montessori organizations that do have offers for schools to have some sort of affiliation with them. I did have a brief writeup about this. I did get contacted by many people about the unclarity of some things and was even shown one instance where what I said was not the same with what they found (it dealt with a website not being transparent about a school's level of membership. I searched through a few schools and could not find it, but they emailed me one that did have it). I am going to look into this more and write something clearer by the end of next week (November 8, 2021). I apologize if I confused anyone.
It is important to note that any school's status as a member of any Montessori organization does not necessarily equate to a high quality program. It does mean, especially if they are fully accredited, that they have put themselves in a position to be scrutinized and improved upon by others who are also seeking excellent Montessori programs and that any changes have been made to reach that standard. So that is a good thing.
Accreditation or membership with the organizations is not required at all and many high-quality Montessori programs decide to not take this route. The reasons may be financial (it can get expensive), the benefits may not be what the school needs (one of the largest benefits is a marketing benefit, for example, which may not be needed in certain situations), or a million other reasons. I'll write a blog post soon about finding a good Montessori school and link it here, but I do like Matt Levin's advice on Quora:

Call, and ask to observe. Most schools will allow prospective parents, or, really, anyone interested, to come and sit, and observe a classroom (or two!) for 20 minutes or even a whole morning. As you observe, imagine your child in the room: would you feel comfortable having your child there? Talk to the head of school and/or person in charge of new, incoming students. Have lots of questions prepared! You're entitled to know as much as possible about a school before having your child attend.
How transparent have schools you visited been? What was your experience when looking for a Montessori school and what did you look for? Check out my page on facebook at Montessori Cool Things or drop me an email from my contact page to tell me about it.
---
Matt Bronsil is the author of these posts. He can be contacted at MattBronsilMontessori@gmail.com. To contact him or sign up for updates to the site, visit the contact page.
<<< Back to the full article list <<<
Recommended Books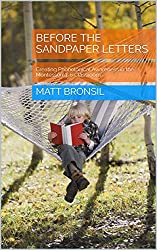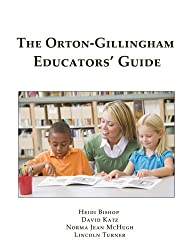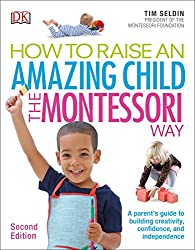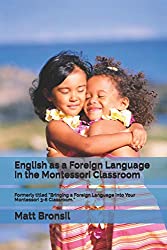 Montessori Second/Foreign Language Blogs