McClure's Magazine and Montessori
---
by Matt Bronsil, author of English as a Foreign Language in the Montessori Classroom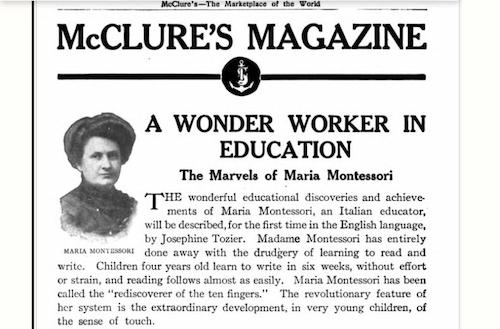 This magazine holds a unique place in the Montessori world.
This is McClure's Magazine. It ran from 1893-1921 and had amazing significance in the history of the Montessori movement in America. The Magazine itself used an idea we need more of in today's journalism: writers were given time to study in depth about the subject before putting it out there for print. From 1911 until 1914, McClure's magazine was a driving force in the Montessori movement, largely because of articles like the one above. There had been other articles previous to this, but McClure's Magazine was clearly a driving force in bringing Montessori into the mind of everyday culture, rather than simply the academic world. One nice thing about the internet: you can now read these articles on IMonteSomething.com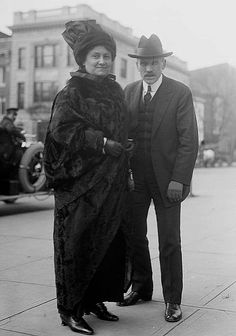 This is a photo of Maria Montessori and S.S. (Samuel Sidney) McClure, the founder of McClure's magazine. To really understand what might have gone wrong with Montessori not spreading in America, we might have to focus on these two people. In 1911, McClure was forced to sell off his role in the magazine when debts became too high and writers left the magazine to work elsewhre (most notably The American Magazine). McClure did end up working out a deal with Montessori where she would come to America to lecture. He also secured rights to use movies of children in her classroom that Montessori created. In the beginning, it looked like they created a perfect match.
Montessori arrived in America in December of 1913, and on December 6, 400 people attended a dinner held for Montessori in the house of Alexander Graham Bell. On December 9, she gave a lecture at Carnegie Hall where they turned away 1000 people. A second lecture was scheduled shortly after. Things were amazing during her first visit.
McClure continued to lecture about Montessori after she left. One thing about McClure is he always pushed the envelope beyond what seemed reasonable. McClure had envisioned the McClure Magazine to expand beyond the publication and into areas such as a bank and life insurance company. Combine this overly envisioned person mixed with Maria Montessori's personality of wanting to ensure her method remained exactly how she envisioned it and you can imagine it became quite a clash of ideas. It is also unclear how much Montessori knew of McClure's separation from the magazine that carried his name.
When Samuel's youngest brother Robert went to talk to Maria Montessori about bringing her training program to America, she decided to end all agreements with McClure. She wanted the Montessori ideas to be her own and to have full rights over them. Shortly after his visit to Montessori, Robert committed suicide in his home with a gun. (The story is also online): New York Times: R.B. McClure Suicide In His Home. Samuel McClure agreed to give up his legal rights to the Montessori name, and mentioned his regret over anger towards his brother for things going south with the arrangement with Maria Montessori.
We can only speculate at this point, but the disagreements between Montessori and McClure could be the very reason Montessori did not take off in America for a longer period of time. Montessori again returned to America in 1915, but by that time, kindergarten education in America was more set. McClure had a strong influence on the initial spread of Montessori, as well as contacts that might have helped push Montessori into the mainstream.
Matt Bronsil is a trained Montessori teacher and the author of these posts. He can be contacted at MattBronsilMontessori@gmail.com. To subscribe to the email list, visit the Contact Page and you will receive an email when the list is updated.
<<< Back to the article list <<<
&gt&gt&gtView some of the McClure articles on IMonteSomething.com &gt&gt>
Recommended Books on Montessori History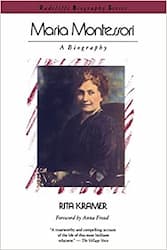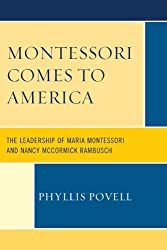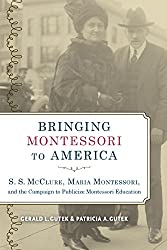 Montessori History Blogs